I cannot believe 2013 is over! December was a very busy month for me and I didn't think I had much to share for monthly favorites until I put together my list. I thought my November favorites covered my current beauty routine pretty well but it turns out I did have a few different favorite products for December.
Makeup:
Revlon Nearly Naked Foundation in Shell (#130)
- In November, I used my Covergirl Outlast foundation a ton but as soon as December rolled around I found myself going back to my
Nearly Naked
Foundation. I absolutely love the Nearly Naked foundation because it feels like I'm not wearing foundation at all. It doesn't give as much coverage as the Covergirl Outlast foundation but in December my skin was actually looking quite nice so I was able to use less coverage.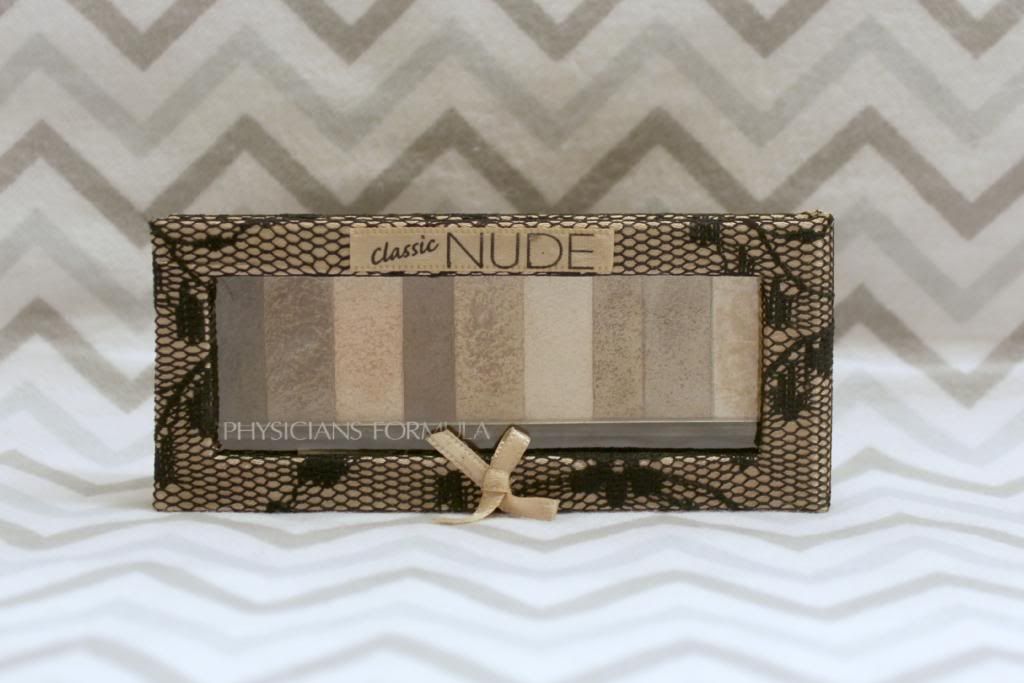 Physician's Formula Classic Nude Eyeshadow Palette
- I used
this palette
an awful lot this year but with all of the holiday events happening in December, I found myself using it almost every time I did my makeup. The farthest right shade has been my go-to highlight color for my brow bones and inner corners and I find that this palette gives me so many different neutral color mixing options.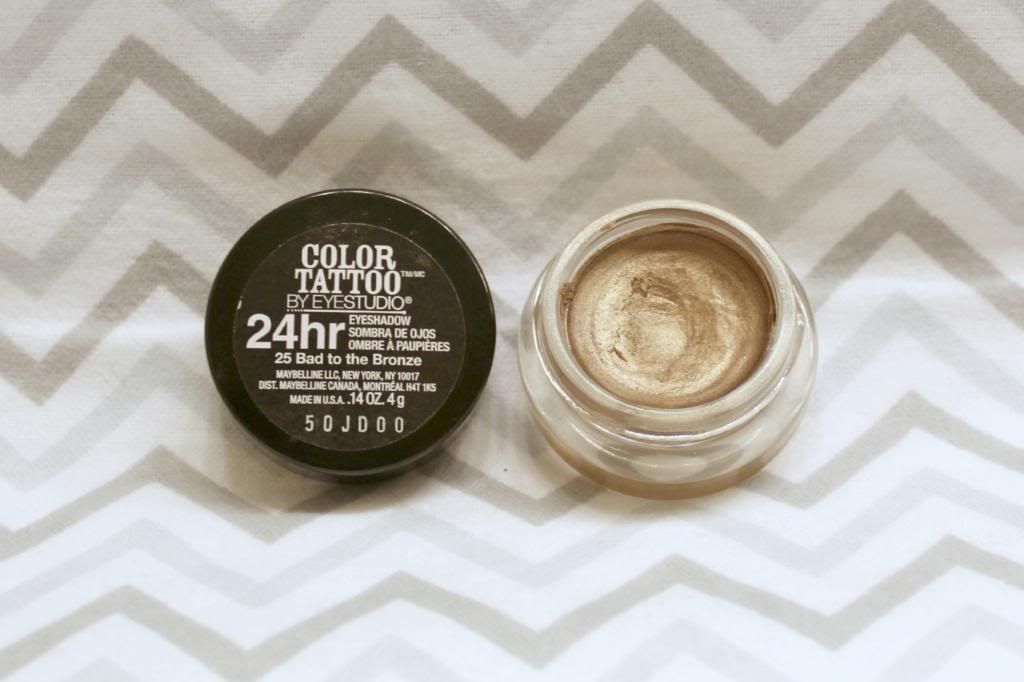 Maybelline Color Tattoo in Bad to the Bronze
- I found myself using
Bad to the Bronze
as an all over lid color/eyeshadow base before applying the eyeshadows from the Classic Nude palette. It looks gorgeous on its own but it also looks great with powder shadow over the top of it. I also find that when using it as an eyeshadow base the powder shadow tends to 'stick' better and wear longer.
Essie Nail Polish in Beyond Cozy
- I am IN LOVE with
this color
. It is so so gorgeous and I wore it the week leading up to Christmas. I found that the glitter dries super fast when applying (which is awesome!) and also is a lot harder to chip. The only downfall of this polish is how dang difficult it is to get off. It was a struggle but I thought it was worth it! :)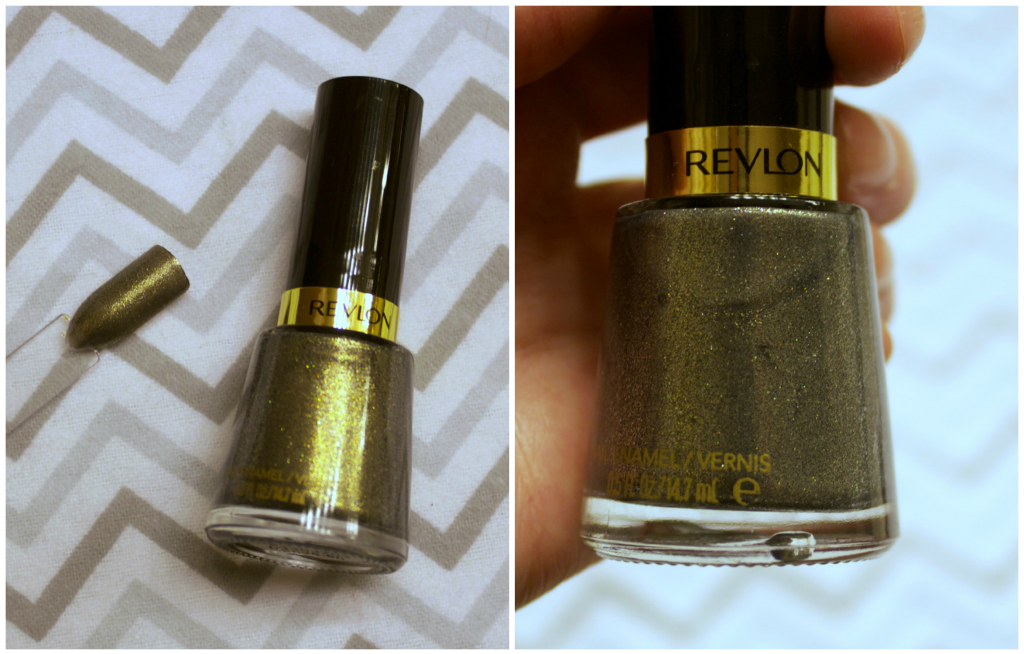 Revlon Nail Enamel in Rich
-
This color
is one of my favorite nail color finds of the year and I wore it a ton during December. It is such a unique color that I had to buy it the second I saw it. I usually put on at least 2 coats of this shade and it ends up looking like a dark bluish/black base color with golden glitter throughout. This glitter however is so fine it is not difficult to remove and comes off just as easy as any other polish. An all around win in my book.
Skin Care:
Benefit Total Moisture Lotion
- My usual face moisturizer is the
Benefit Triple Performing Facial Emulsion
but I ran out of it right before the start of December. Since my face has been pretty dry this winter, I decided to start using the other Benefit moisturizer I had, the
Total Moisture Facial Cream
. I found that the trick with this is to not slather on too much, a little bit goes a long way. It made my skin so moisturized and so soft! I will definitely need to go buy a new bottle of my usual Benefit moisturizer but I'm keeping this one on hand as well for my dry skin moments.
Hair Care:
Redken Extreme Shampoo and Conditioner
- I've been using
this Shampoo/Conditioner
duo for a few months now but I really saw the difference in my hair this last month. My hair is usually super frizzy, dry and static-y in the wintertime but since I started using this shampoo and conditioner, I've found my hair to be much more manageable. I have very fine, thin hair so I was worried it would get weighed down but that hasn't been a problem at all!
Random:
Books: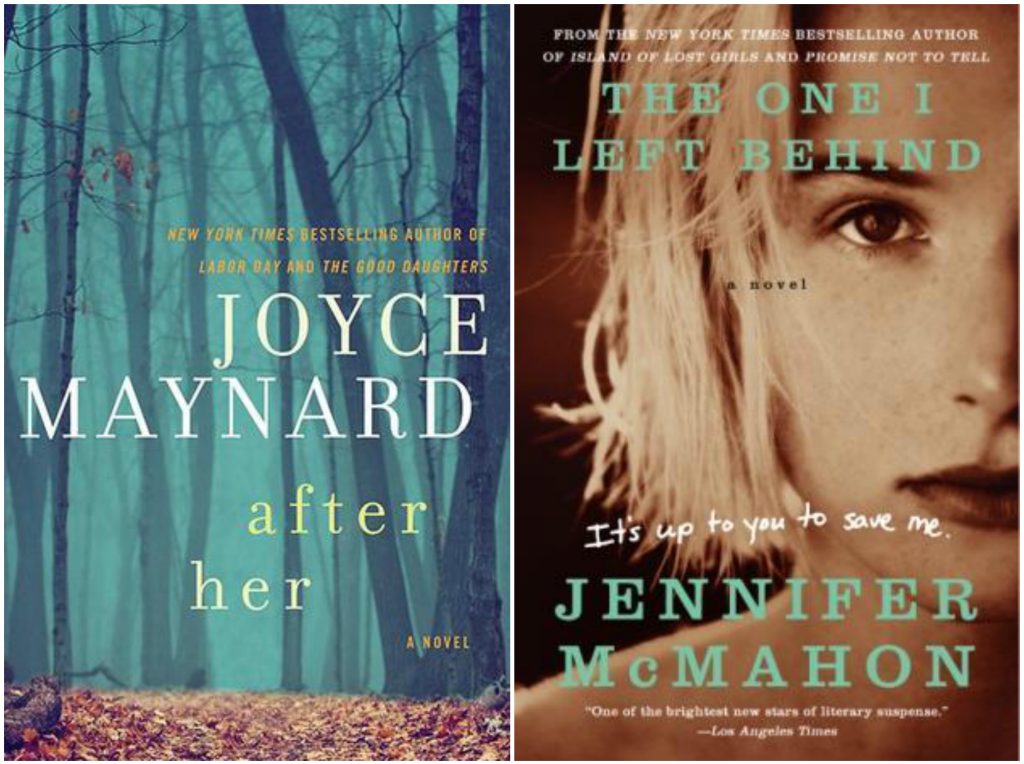 I read like a crazy person in December and finished 2 books,
After Her by Joyce Maynard
and
The One I Left Behind by Jennifer McMahon
. Both of them had to do with serial killers and both of them were fantastic! I had to keep reading day and night because I wanted to know what happened so badly. I may do full reviews on these books sometime but just I wanted to mention them as favorites for the month in case you are looking for a new read!
Music: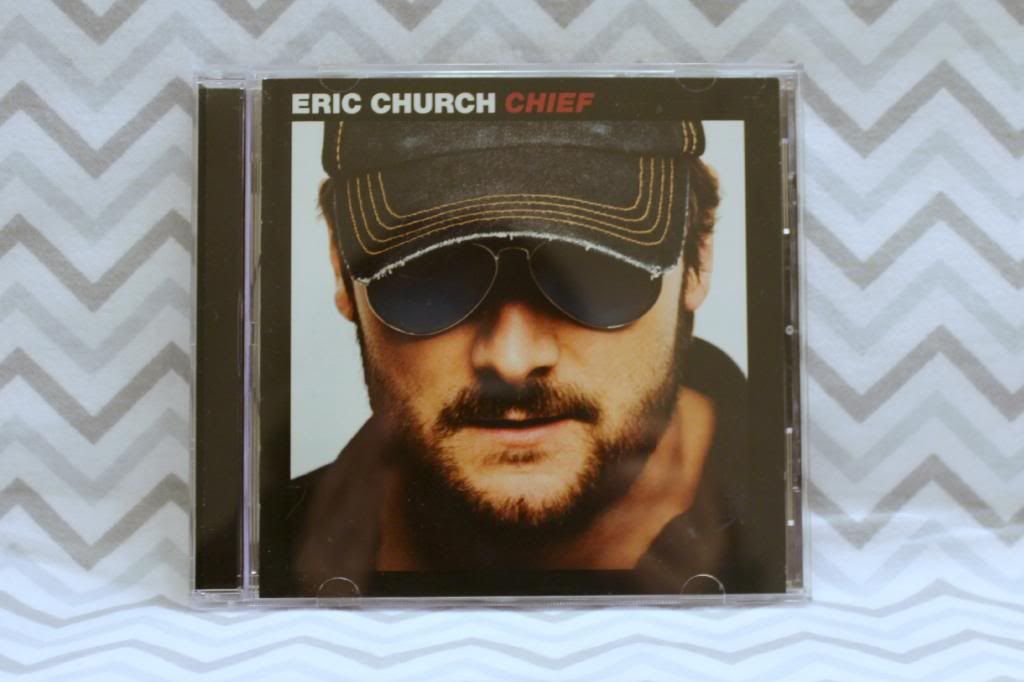 Eric Church: Chief
- I am obsessed! I grew up listening to country music so I usually am all about the 90's country BUT my brother has spent the last year or so suggesting different musicians and songs to me and I fell in love with Eric Church. My brother bought me his album 'Chief' for Christmas and I've been listening to it nonstop. My favorite songs on this album are 'Homeboy' and 'Springsteen'.
What were some of your favorite products for December?