When it comes to my every day eye makeup, I can usually get away with only using a few brushes. There are 5 brushes that I reach for most often and I thought I would share them with you as well as how I use them. Like my face brushes, the majority of these are Real Techniques brushes. The 3 Real Techniques brushes I'm talking about today can be found in the
Starter Set
which I highly recommend!
ELF Professional Blending Eye Brush
This
is one of the best inexpensive blending brushes I've used. It's super soft and has a slight angle to it. I use this to blend out the shadow in my crease and also to blend out any shadow I apply in the outer corners. I use this brush along with the contour brush (below). If you are looking for a good eye brush combo, I definitely recommend trying both of them. Oh and did I mention this brush is only $1.00?!
ELF Contour Brush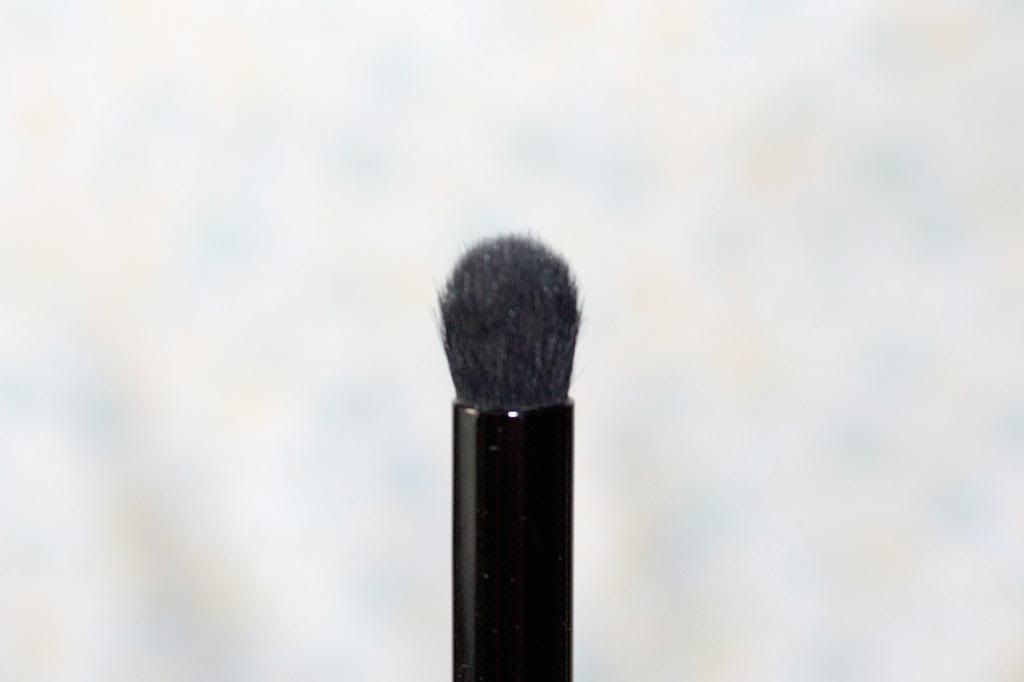 I bought
this
ELF brush to make it easier to apply more concentrated eyeshadow colors. When I do a smokey eye, I like to use this brush to add a tiny bit of a black shadow into the outer corners of my eyes. Since the brush is so small it makes it easy for me to only apply the shadow exactly where I want it. This also works well in the crease but you would need to use a separate brush to blend out the shadow after. This brush is a total steal at $3.00.
Real Techniques Deluxe Crease Brush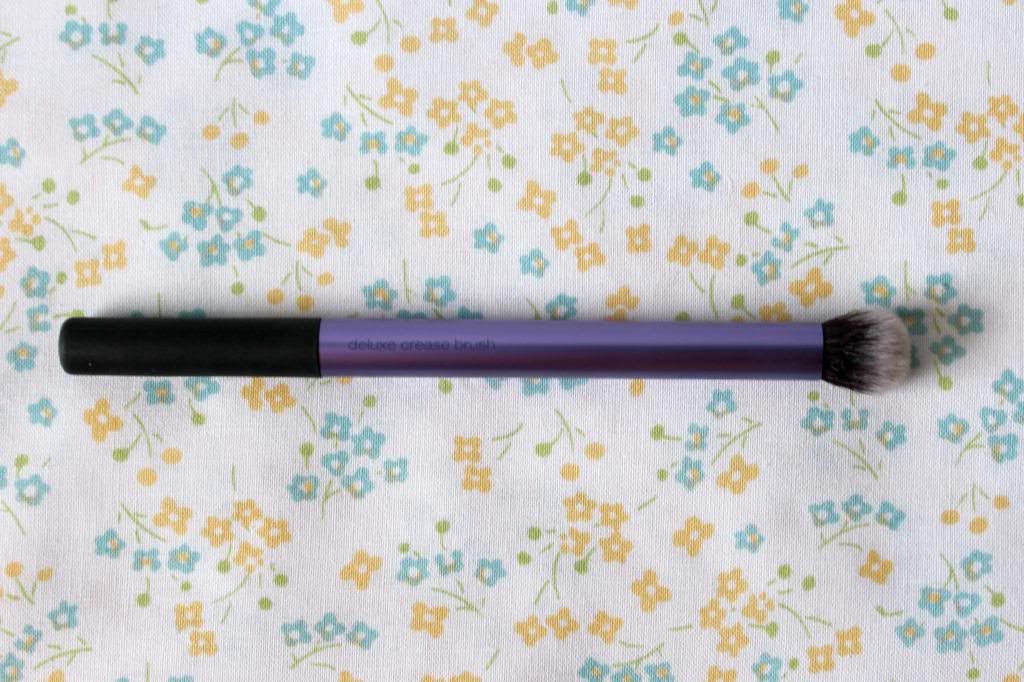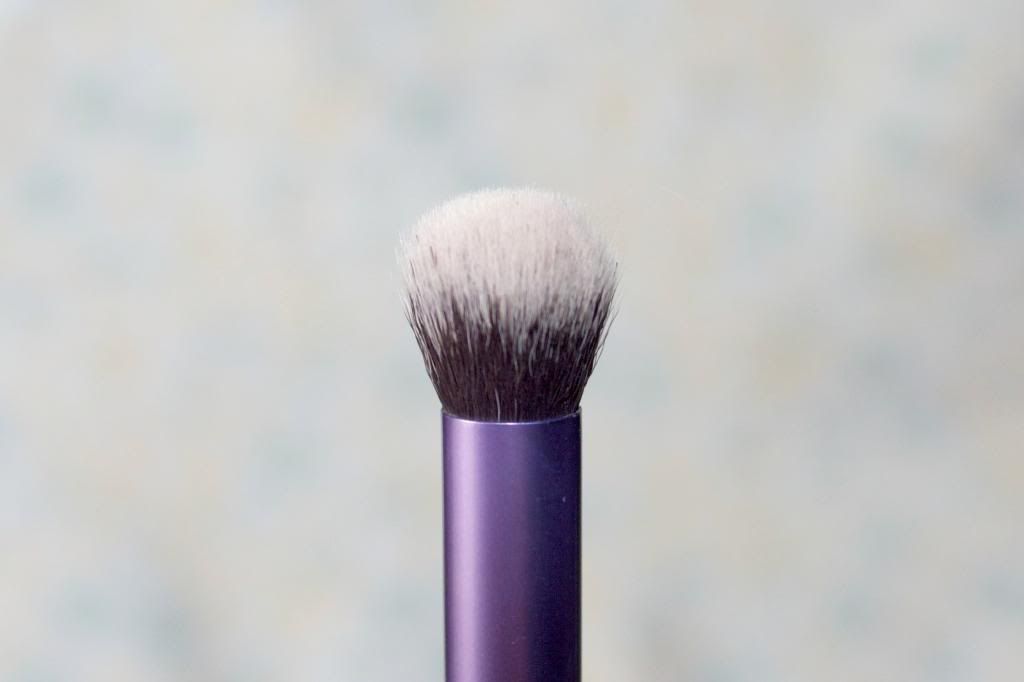 This brush is a lot larger than the two ELF brushes mentioned above. I use this brush most when keeping my eyeshadow simple. After applying a base shadow, I'll use an edge of this brush to apply a darker shade into my crease. Since the brush is so large, it makes it really easy to blend out the crease color so the look isn't so intense.
Real Techniques Base Shadow Brush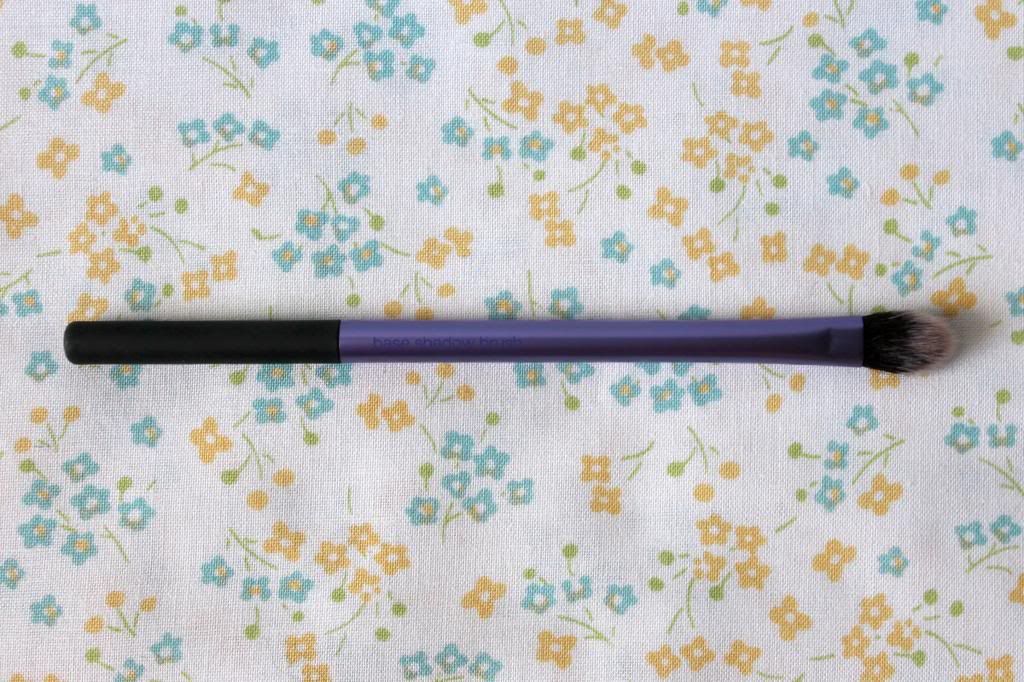 I use this shadow brush to apply my base layer of eyeshadow on my eyelids and even to pat some eyeshadow under my brow bone. I love that it's flat and really soft. In my experience, it picks up the perfect amount of shadow. Brushes I've used before have dropped a lot of the eyeshadow off before it even gets to your eyelids and I don't have that problem with this one.
Real Techniques Brow Brush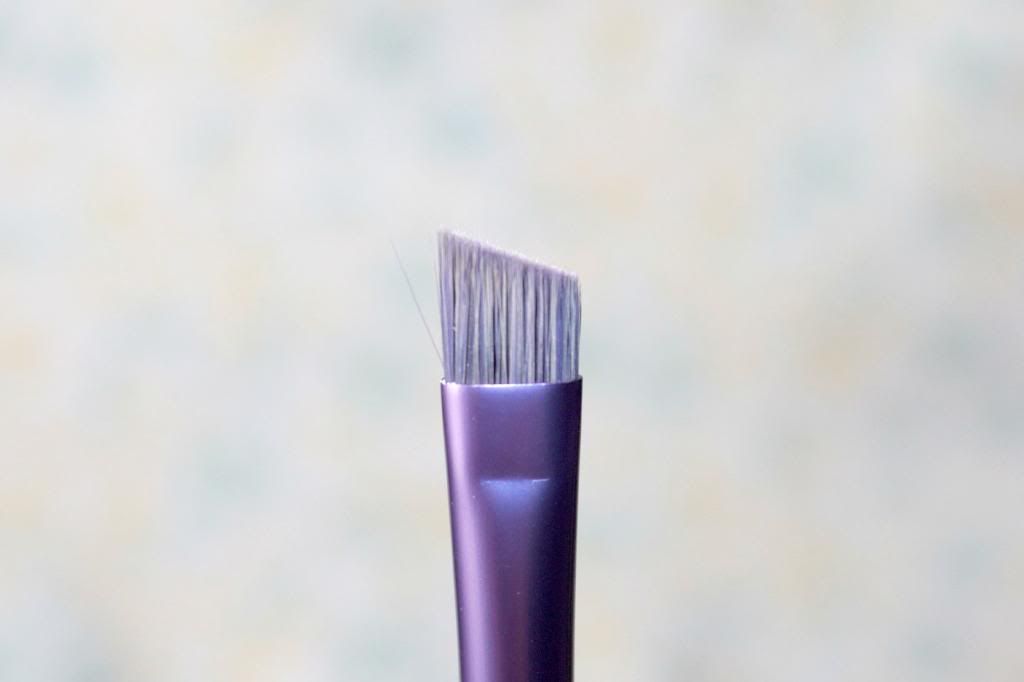 I use this brush almost every day. Even when I don't put on any other makeup, I have to make my brows look nice. I dip this brush into my brow powder and use it to lightly fill in the parts of my brows where the hair is sparse. It makes me feel like I put effort into my appearance without really putting much effort into it at all!
Have you tried any of these brushes? What are your favorite brushes to use for eye makeup?