I stopped by Ulta to pick up a few essential items: makeup remover and a nail file. Of course you can't stop at just the essentials when visiting Ulta. Plus, who's to say what is essential and what isn't?
I browsed around for a bit and noticed they were having a buy one get one 50% off on most of the drugstore brands in the store. SCORE! They also had their usual $3.50 off coupon that the ladies at the counter scan for me when they see my Ulta member card. This made me feel a little better about picking up a few items for fun.
Neutrogena Oil-Free Eye Makeup Remover
- I usually purchase the
Neutrogena Makeup Remover Towelettes
to remove my makeup but I decided to buy the
liquid version
for removing my mascara. I always wear waterproof mascara and I've tried so many different removers claiming that they take off waterproof mascara and they almost never work. Neutrogena is the only brand I've found that easily removes my waterproof mascara.
Sally Hansen Ahead of the Curve Sapphire Nail File
- I misplaced all of my nail files and instead of buying a pack of regular files, I chose to buy
this file
with super fine grit. I almost never file my nails (so bad!) but it's something I need to start working on if my nails are ever going to be shaped nicely.
Essie Nail Poish in Lots of Lux
- I spotted
this nail color
while Christmas shopping with my best friend and thought it was SO gorgeous. Since I was shopping for others, I didn't buy it but told myself I'd go back for it someday. Well, while walking up and down the aisles, I thought I'd check to see if they had it in stock. I found a shelf full of the newer Essie colors and after searching through the heaping pile, I was able to snag the last Lots of Lux they had! Whew! Talk about lucky!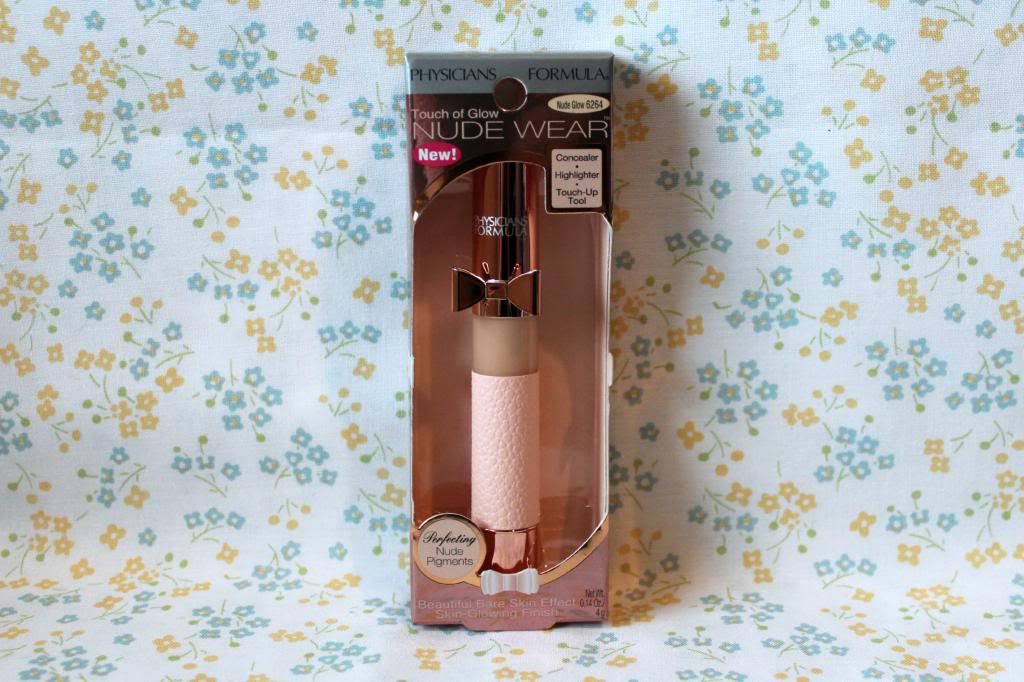 Physician's Formula Touch of Glow Nude Wear Concealer/Highlighter
- Ulta had an end display featuring the new Physician's Formula Nude Wear products and I couldn't help but snatch up
this concealer/highlighter
. Not only is it adorable with that little bow on it (love bows!) but I've been looking for a more brightening product to use for under my eyes. I'm excited to try this out and see how it works!
Real Techniques Stippling Brush
- I picked up
this stippling brush
after reading reviews online that it makes your skin look flawless. I've used a brush and a sponge to apply my foundation and currently I'm liking the sponge a lot more. I'm curious to see how my foundation will look when I use this brush to apply it. I'm always looking for products that make my skin look flawless but also natural.
Maybelline Colorsensational The Buffs Lipstick in Nude Lust (920)
- Last time I bought a nude lipstick, I made the mistake of getting a color that was way to light for me. I didn't want that to happen again so I made sure to research
this collection
before making a purchase. I actually ended up going for a color that I wasn't planning on but it turned out to be the perfect shade!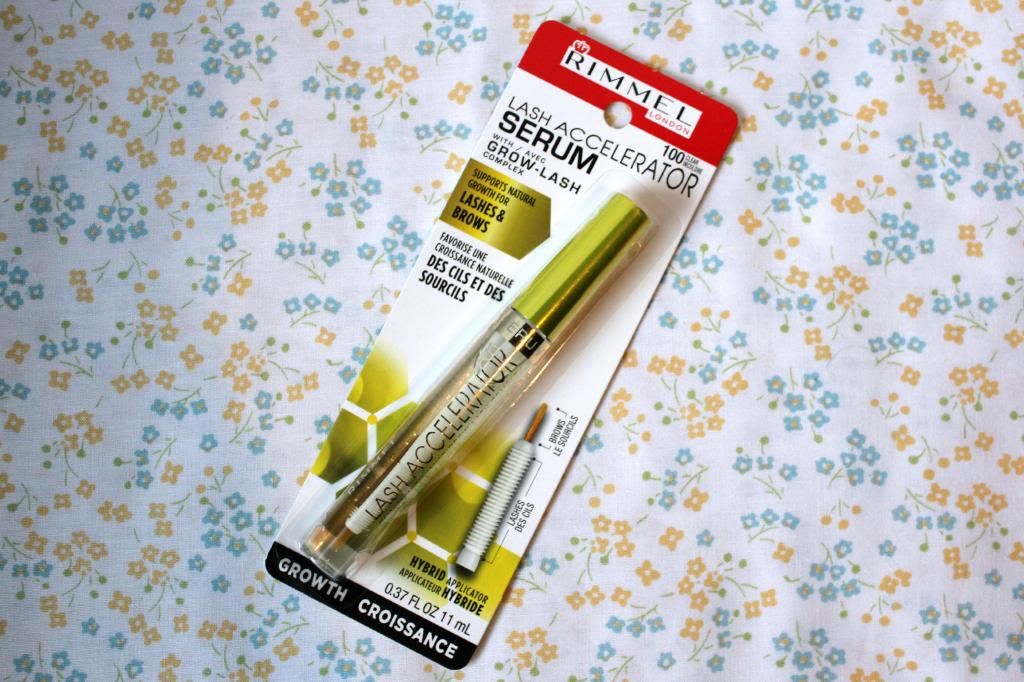 Rimmel London Lash Accelerator Serum
- Who doesn't want longer, thicker lashes? I was searching online to find an inexpensive lash growth serum that really worked and after reading the reviews on Ulta.com for
this serum
, I was hoping they had it in stock. I was super excited to see it in store and grabbed it up. I'm going to test this out for a month or so and I'll share my results with you all!
Revlon Colorburst Matte Balm in Audacious (245)
- As I mentioned in my post about the Colorburst Matte and Lacquer Balms, I've been meaning to try a color other than a red. Since Revlon had the buy one get one sale going on, I decided to pick one up. I saw
this
bright orange pink shade and figured it would be an amazing color for Spring and Summer. It goes on super bright so I'll have to play around with it a bit.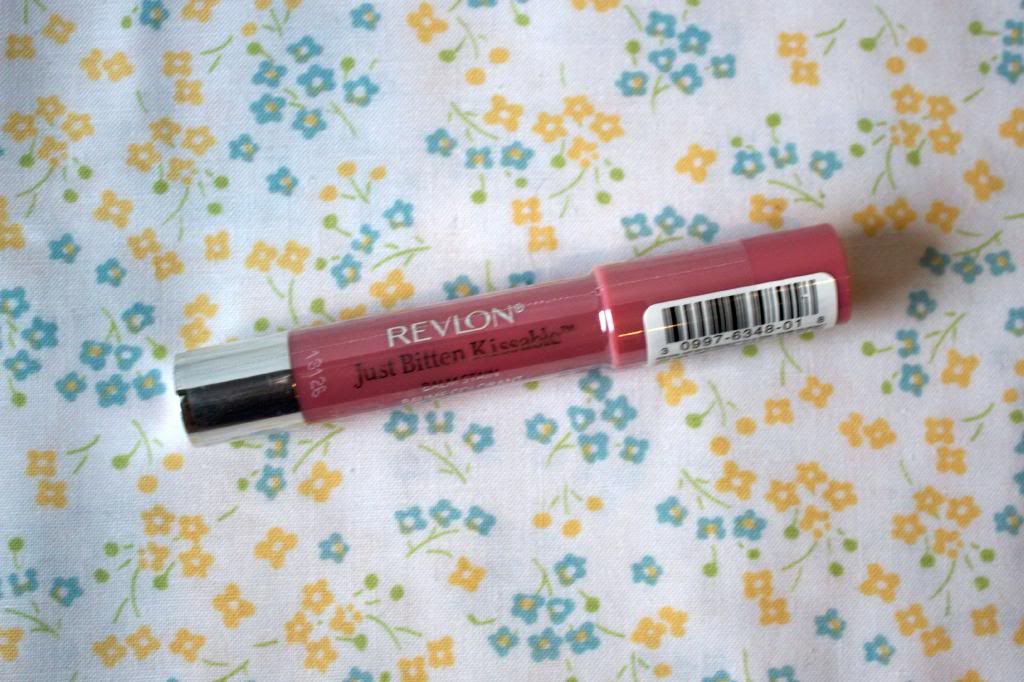 Revlon Just Bitten Kissable Balm Stain in Honey (001)
- After wearing my
Kissable Balm Stain
in Smitten on Saturday night, I remembered just how much I loved them. I wanted another but wasn't sure which color to go with next.
Leighannsays
on Youtube (love her!) has recommended the color Honey multiple times in her videos so I decided to give it a try!
I'll obviously be trying out the products I've listed above and I'll share my opinions on them after I've put them to use. I'm really excited about that lash accelerator and also that beautiful nail color!