When I was in high school, my Mom encouraged me to get a job so I could make some extra money. At this time, I had just started driving and I didn't have any bills other than car insurance (Mom still paid for my phone- those were the days!). I got a job at the local Dairy Queen and instead of putting money away into a savings account like I should have, I spent more money! I realized that I was making enough money to buy more expensive makeup than was at the drugstore. This started my weekend trips to
Sephora
with my friends and this is when I fell in love with
Benefit Cosmetics
. I still have the first product I bought from Benefit even though they no longer make it. I'll have to share it someday because I think it is amazing and looks beautiful in my makeup collection.
Anyways, I am subscribed to Benefit's emails and recently they had a 50% off sale on some of their products. These are products that they are discontinuing so I quickly got online and checked out the list. Of course there were lots of lovely things but I didn't see anything I had to have until I got to the lipsticks. The Silky Finish Lipstick in Jing-a-Ling to be exact. I can't remember who recommended this color but I know I've heard multiple recommendations for it and since this was the last chance to buy it, I did!
I was surprised by the size of the box since all I ordered was the lipstick and some samples. The packaging is so cute and I love their tissue paper!
This is how the package looked when I opened it up.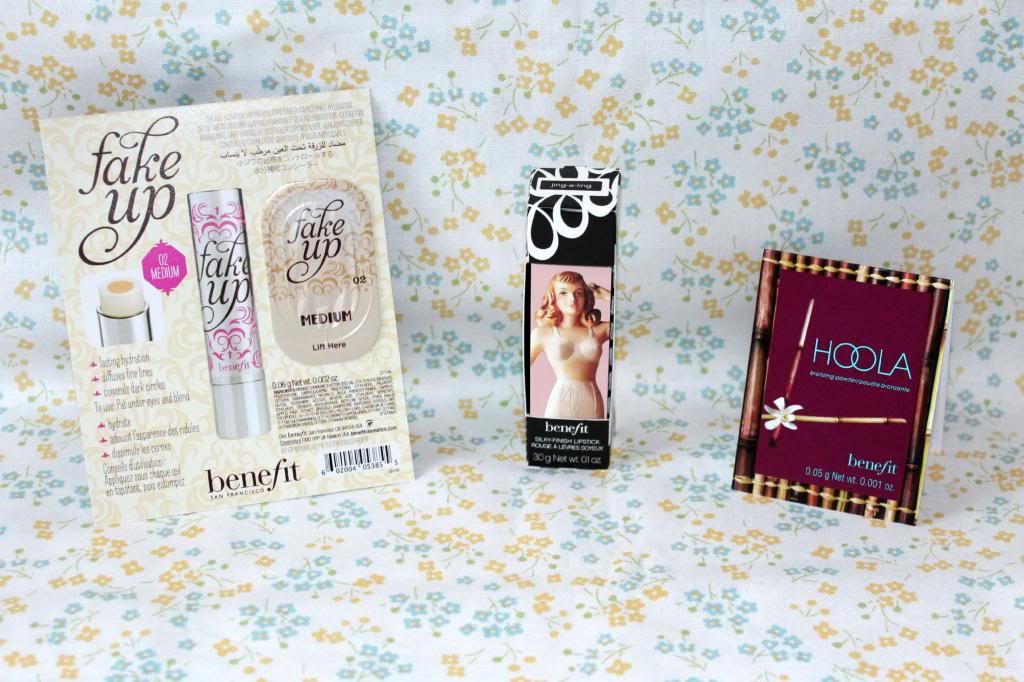 The contents of my package: Silky Finish Lipstick in Jing-a-Ling, Fake Up sample in Medium, and a Hoola sample.
I absolutely love when brands let you choose samples with your order. I'm always looking to try new products and it's such a great way to decide if you like something before you place an order for the full product. There is nothing worse than having a full product of something you hate and will never use.
This is actually the first lipstick I've ever purchased from Benefit but I must say their lipstick packaging is adorable!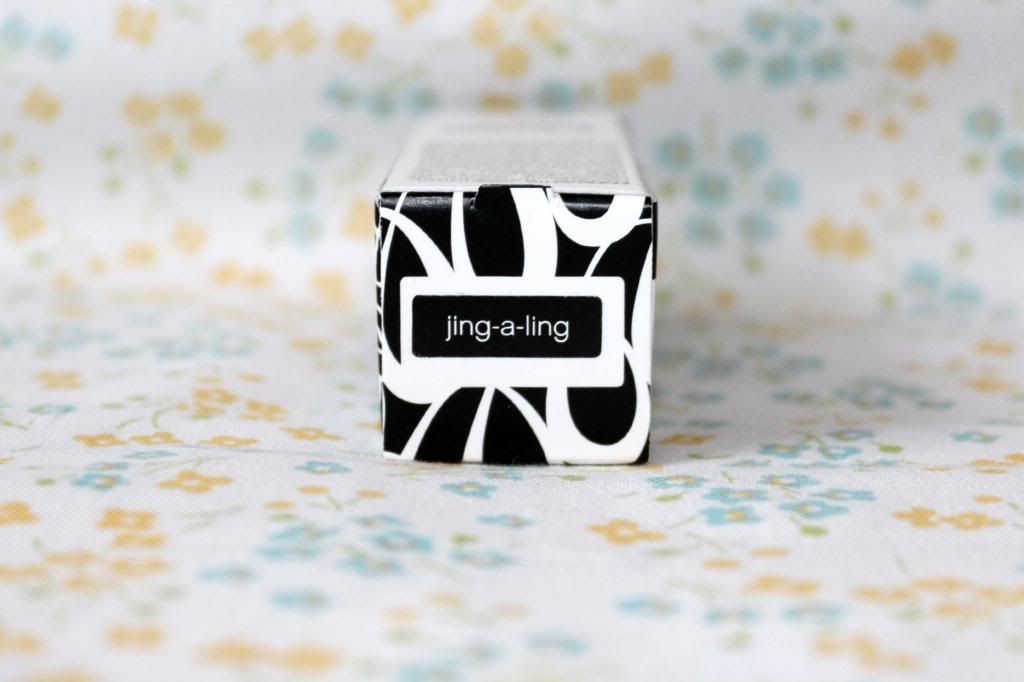 Top view of the lipstick package where the color name is displayed.
When you open up the lipstick box, you can actually pull out the front display of the lady and when you flip it over it has some 'words of wisdom' on the back. Again, such a nice touch! These are the things that make a brand stand out. Mine said "Never apply lipstick while driving on a gravel road".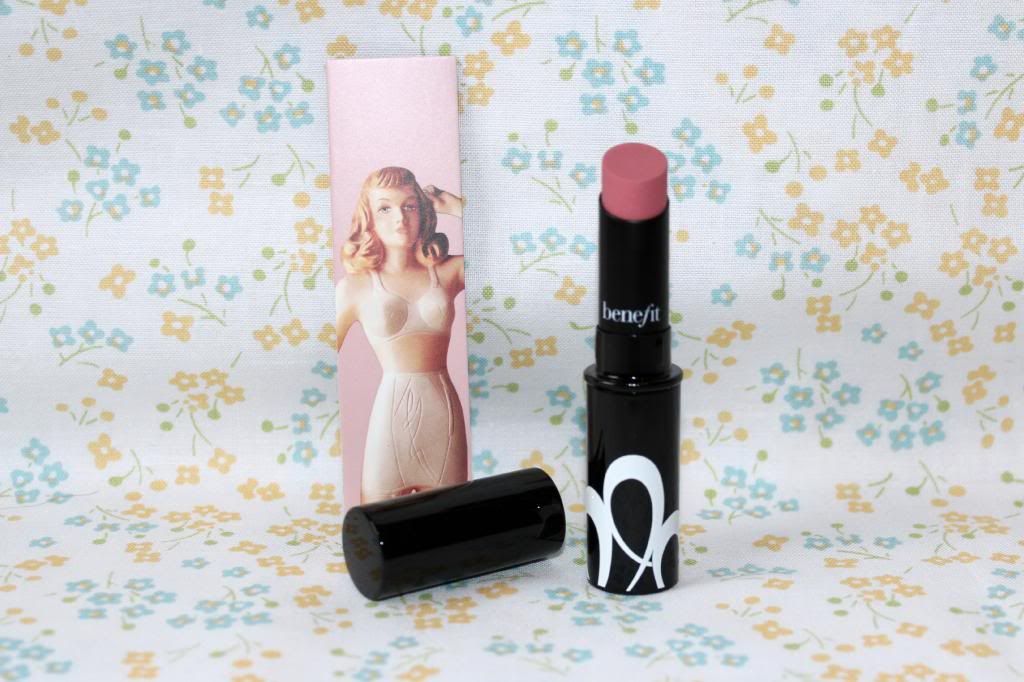 Jing-a-Ling is a beautiful pink shade. It's like a 'your lips but better' color and honestly I can't think of anyone it wouldn't look good on. It's not too light and it's not too dark, it's a very safe shade to wear for everyday. I'm super excited to start wearing it! I've tried it on of course but didn't leave the house so it doesn't count! :)
Here is a swatch of the color. I would post a picture of it on me but I've been sick this past week and feeling less than stellar. I'm a little frightening looking right now as well (although I did shower today so hurray for me!) but I will post a picture of the color on me soon!
Thank you for reading and I hope you are having a wonderful weekend!