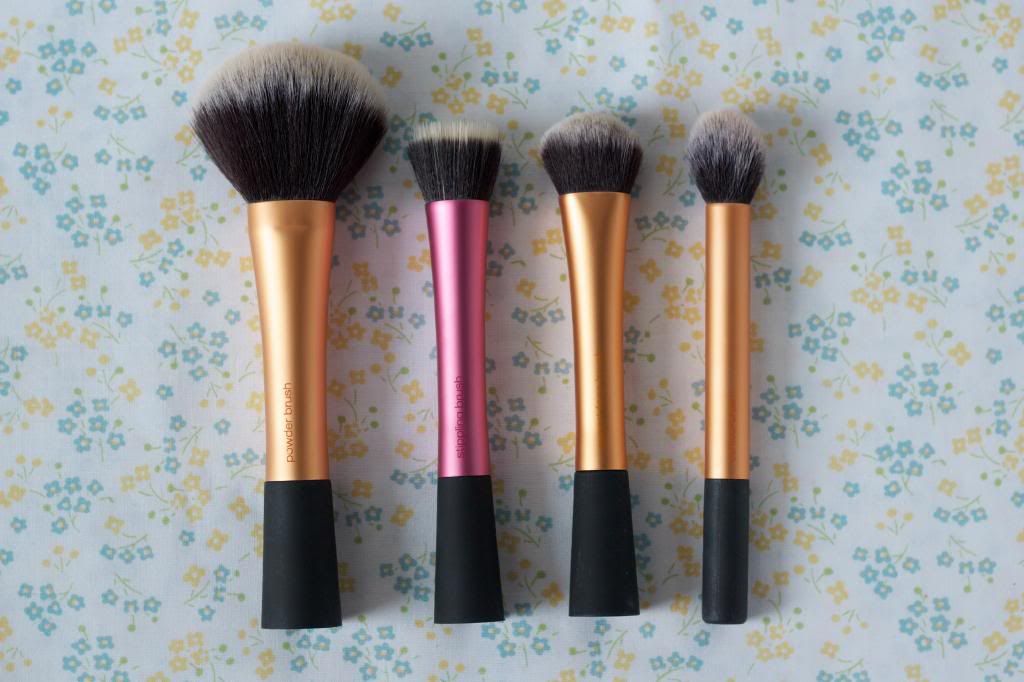 Other than the sponge applicator I sometimes use to apply my foundation, I use brushes for my every day face makeup. I realized after taking these photos that the brushes I use daily were all
Real Techniques
brushes. This doesn't surprise me though as they are my favorite! I haven't branched out much in the brush department (and I have never tried higher end brushes) but I've found that Real Techniques brushes are amazing for the price. I was used to using cheap brushes from the drugstore and while some are okay, I notice that many shed and stick to my face makeup. That is SO NOT OKAY! I've found the Real Techniques brushes to hold up really well and they make applying makeup so much easier (and less messy). Most of their brushes can be purchased for under $10 and I usually pick mine up at my local
Ulta store
. They have brush sets too that are pretty inexpensive and make it easy for someone just starting out with brushes.
Real Techniques Powder Brush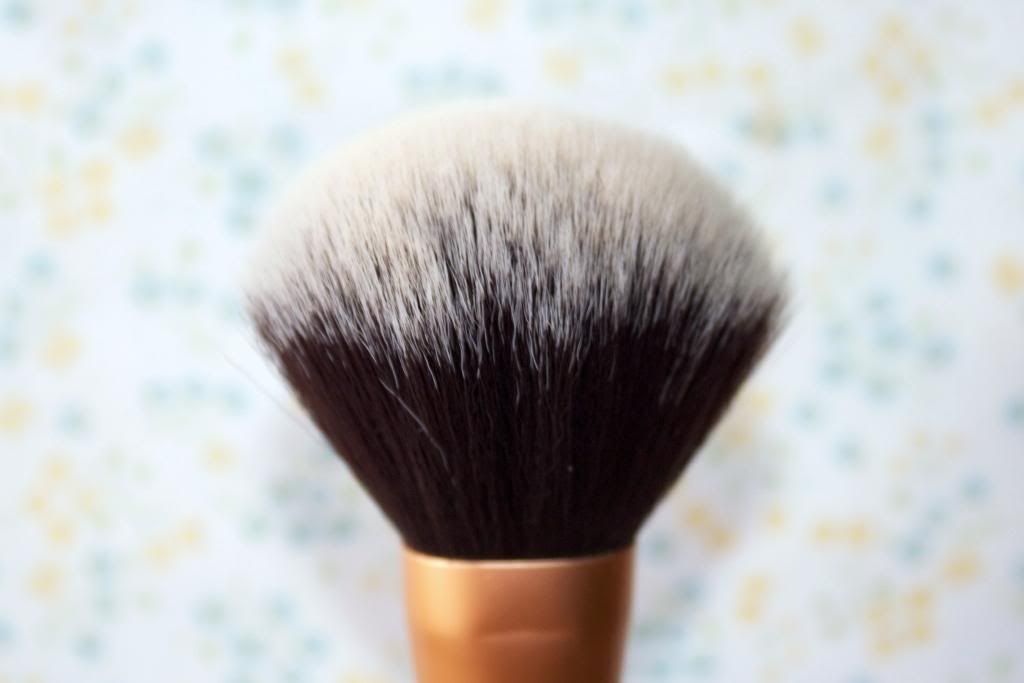 I use
this
powder brush to apply powder to my face to set my foundation. I love how big and fluffy the brush is and it only takes a second to cover my whole face. I also use this brush to apply bronzer on occasion when I want an all-over bronzed effect.
Real Techniques Stippling Brush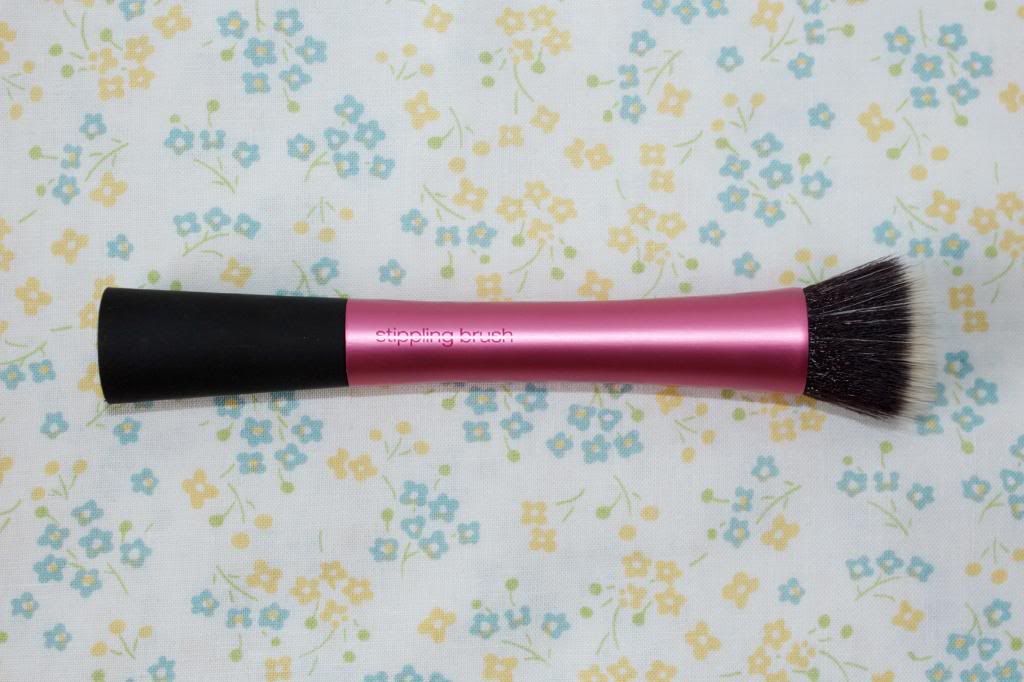 This
is the brush I'm currently using to apply my foundation. I really like how natural and flawless it makes my foundation look. I find that the coverage looks more natural when I use this brush but you can always apply more foundation to add more coverage if needed. I just put some foundation on the back of my hand and dip this brush into it and then swirl the brush in small circles on my face to blend the product into my skin.
Real Techniques Expert Face Brush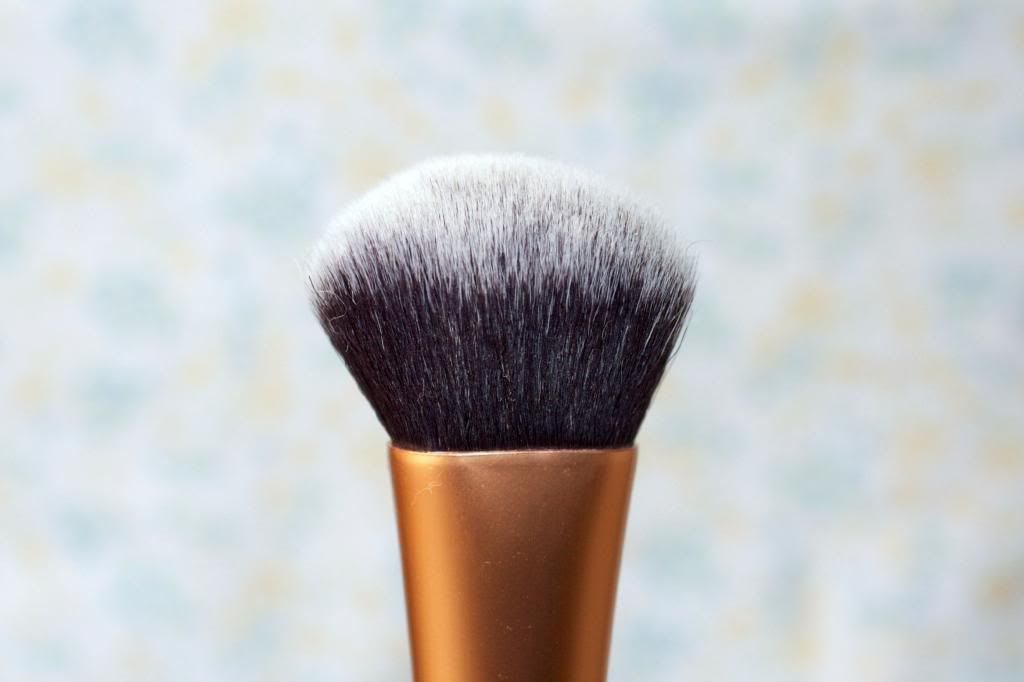 I use
this
brush to apply foundation when I need more coverage. I find that the shape and thickness of the brush allows me to build coverage up very quickly. My foundation doesn't look quite as flawless as it does with the stippling brush but this brush is a lifesaver when my face is red or I am breaking out.
Real Techniques Contour Brush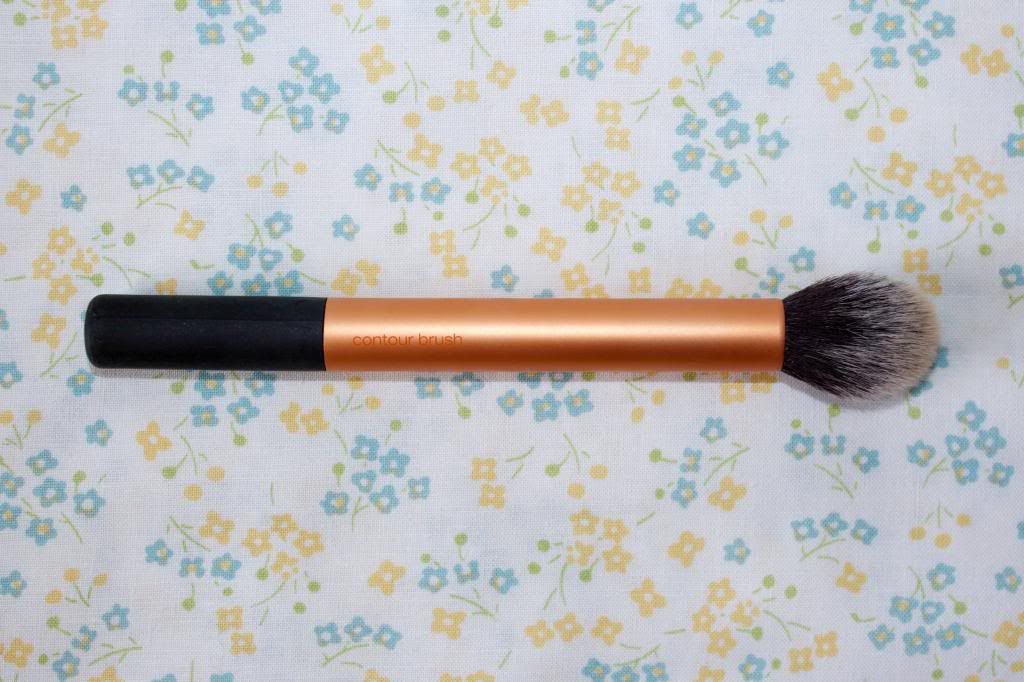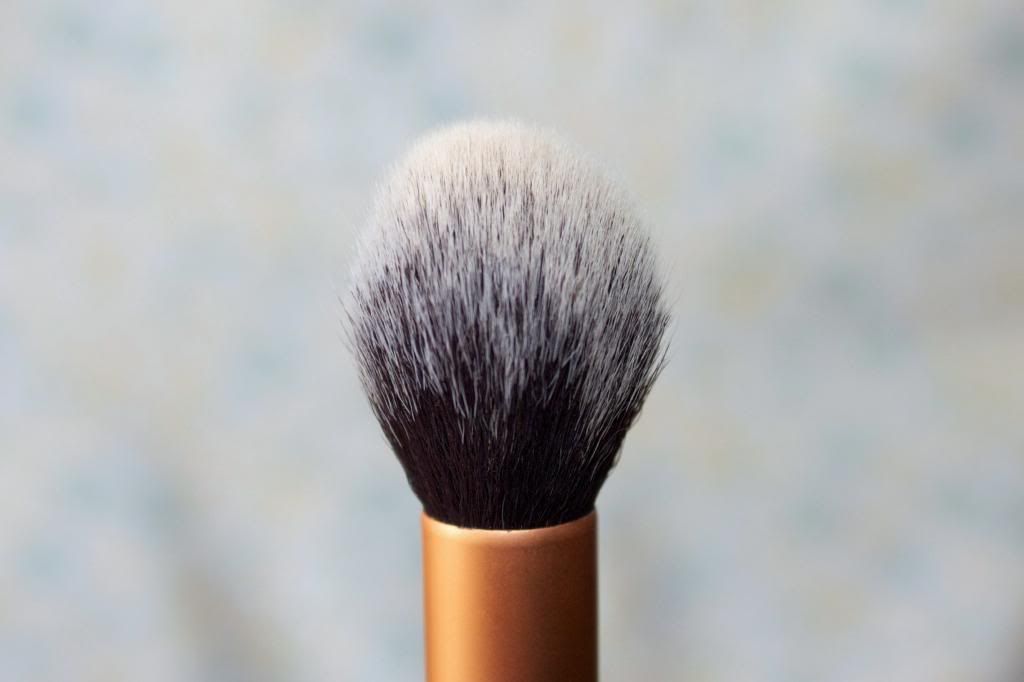 This
contour brush is the brush I use to apply my bronzer, blush and sometimes highlighter. The brush has a smaller, more tapered head and is the perfect size for contouring my face. I'll use it to add some bronzer to my forehead, down my nose, in the hollows of my cheeks, and also to blend blush on the apples of my cheeks. I really like how multifunctional this brush is and I use it every time I do my makeup.
Have you tried Real Techniques brushes? What is your favorite brush to use when applying foundation?