I started really getting into beauty products when I started making extra money from my high school job. I found that I could buy all kinds of things and could afford to splurge at Sephora almost every weekend. Back then, my car was paid off, my car insurance was cheap, and my mom still paid my phone bill. Growing up can be such a drag!
One of the very first makeup items I purchased was the Benefit Kitten Powder Puff. I still have it and it sits on my shelf in the bathroom with my perfumes. I've had it for years and I just can't part with it!
I remember seeing these powder puffs on display (there were other colors as well) and something about them was so classic and elegant. I just had to have one!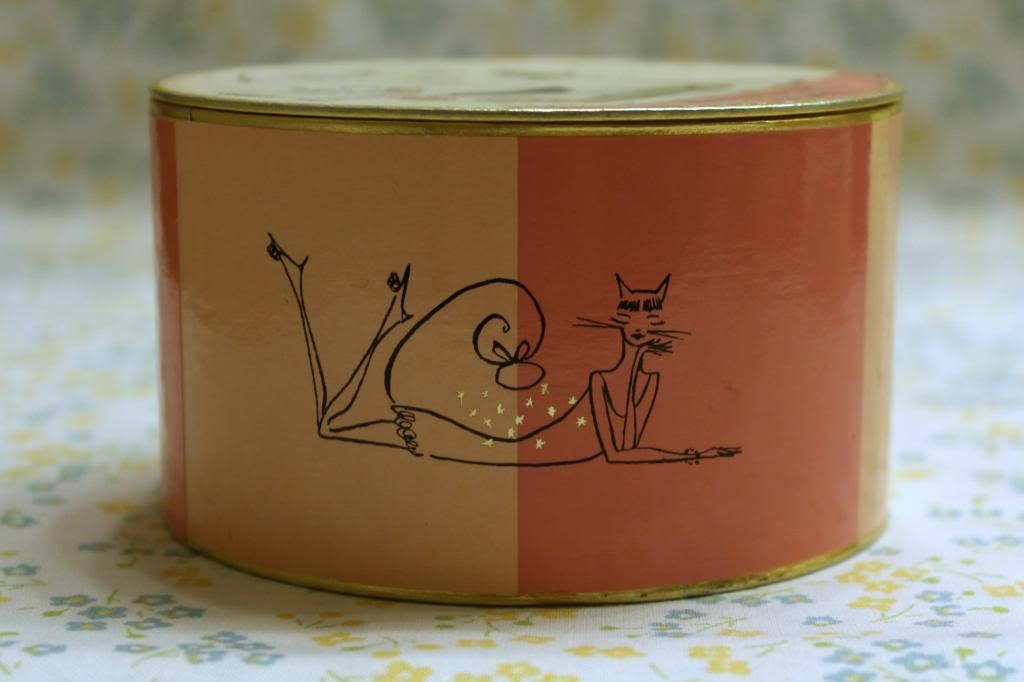 The powder puff inside the box is full of shimmer and you can blot the puff against your skin to release the shimmer. I've found that it's really nice in the summer across your chest and shoulders.
Do you remember your first 'higher end' beauty purchase? My other big splurge was a Nars eyeshadow in Night Fairy (also no longer available). It was a purple shimmer color and I wore it ALL the time!