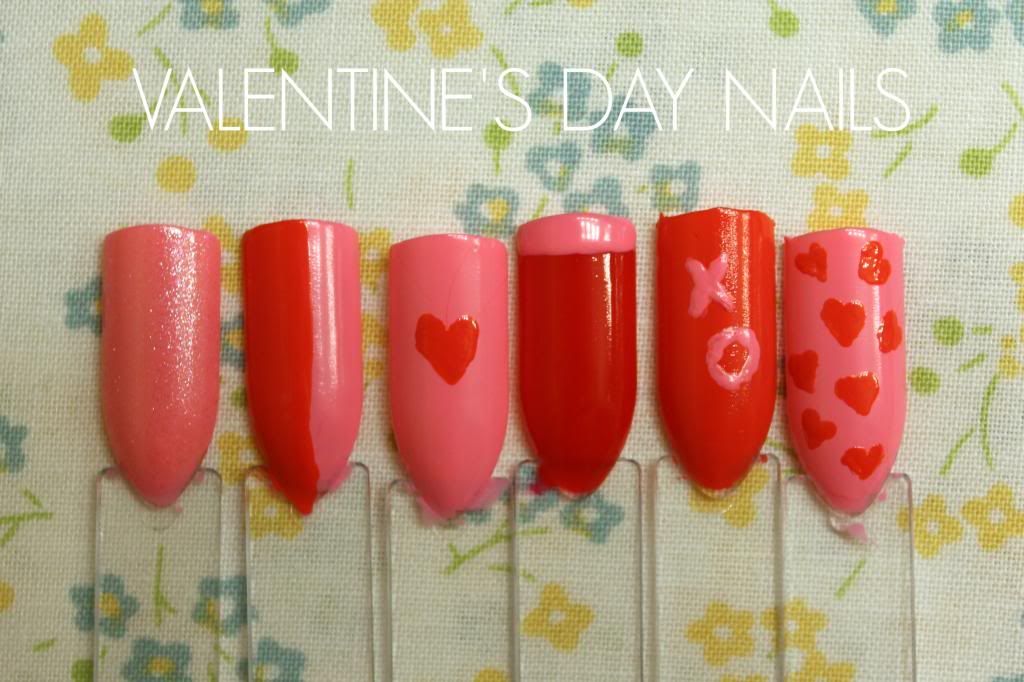 I was trying to decide how I was going to do my nails for Valentine's Day so I practiced some ideas on my display nails (what are these even called?!). I based most of these ideas around the pink shade (Boom Boom Room) because the color screams Valentine's Day to me. I realized during this process that I do not have ANY true red nail colors. How is that possible? The one red I do have (Essie in Lollipop) is not completely red and needs a ton of coats before it's anywhere near opaque.
Before you begin on real nails, make sure your nails are trimmed, shaped and you apply a base coat. I used all Essie colors for these ideas. From left to right: Lollipop (bright sheer red), Come Here! (a pinky-red coral), Boom Boom Room (cool toned bubblegum pink), and Pure Pearlfection (pearly clear with iridescent shimmer).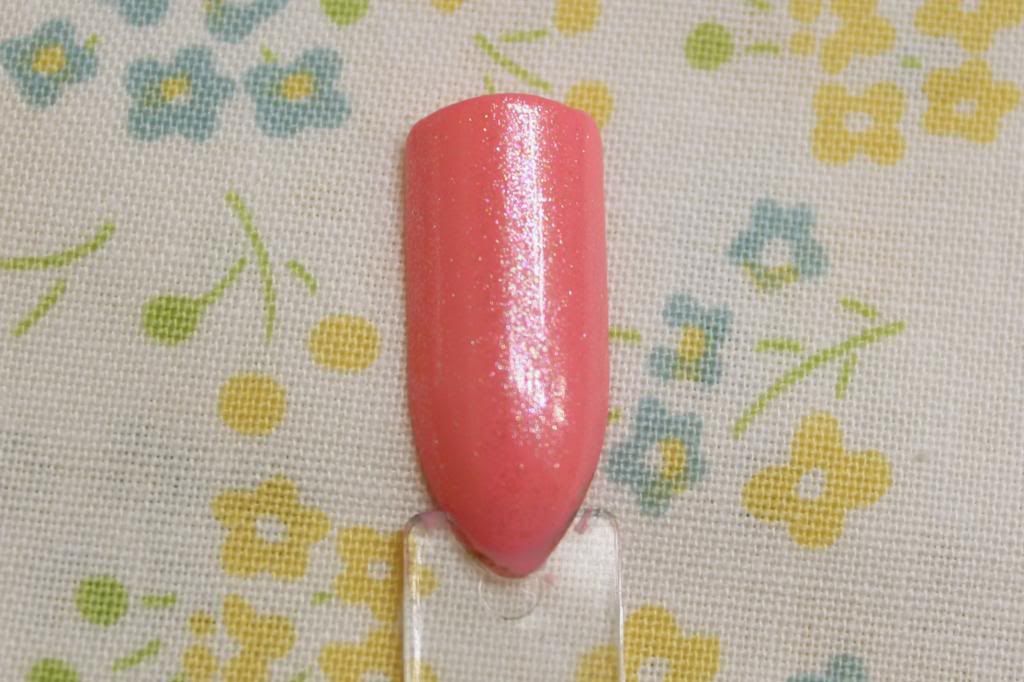 Shimmer
The first idea is the most simple and I love how it turned out. I used 2 coats of Boom Boom Room to get a pink base and then followed it up with 2 coats of Pure Pearlfection. This shimmery polish looks amazing with the bright pink. This is easy to do on all of your nails or if you prefer you can just apply the shimmer shade to one nail as an accent.
XO
The XO looked a lot better in my head (I am so NOT a nail artist, obviously!!!) but it turned out okay. I applied 2 coats of Come Here! and then used a toothpick to draw an X and O in Boom Boom Room. I wouldn't do this to all of my nails, just an accent nail but I think it's super cute and subtle.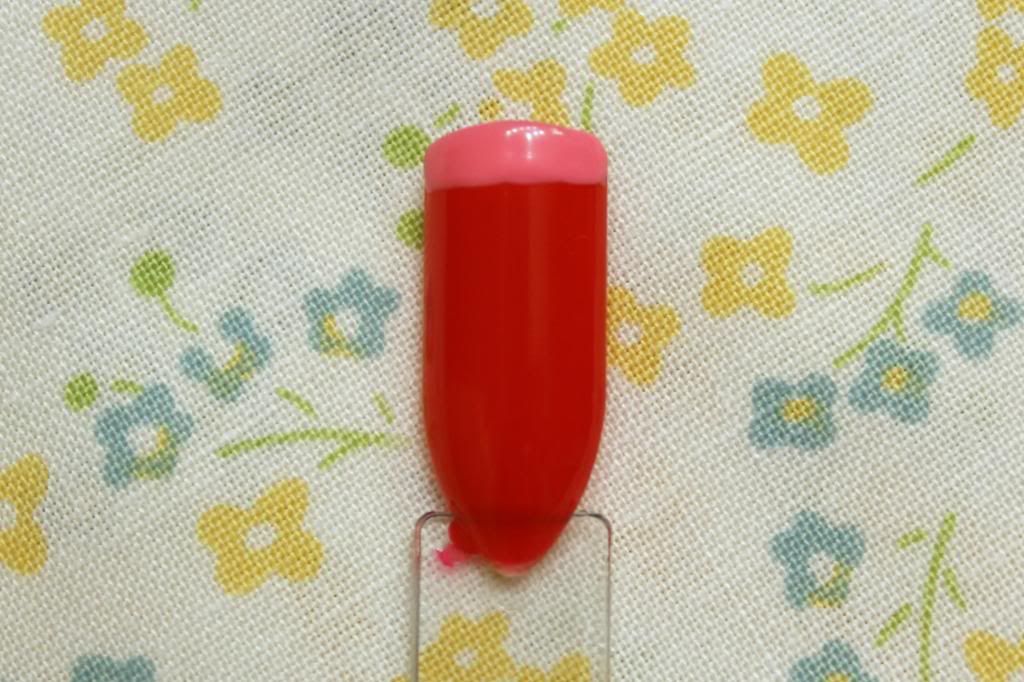 Tipped
Here is another idea that is on the simpler side. I used 3 coats of Lollipop as a base shade. I then dragged Boom Boom Room across the top of the nail to add a 'tip'. I loved these two colors together but I wish my red was more of a true red. You could also switch this around and have pink nails with red tips.
Hearts
Here are a couple nail ideas that would be adorable on an accent nail. I used 2 coats of Boom Boom Room for the base shade and then used Come Here! for the hearts. I tried this out with one large heart and then again with many small hearts. I used a toothpick to draw two dots next to each other and then dragged a toothpick through the color to a point to form a heart. Once you get the hang of it it's actually super easy to make nail hearts.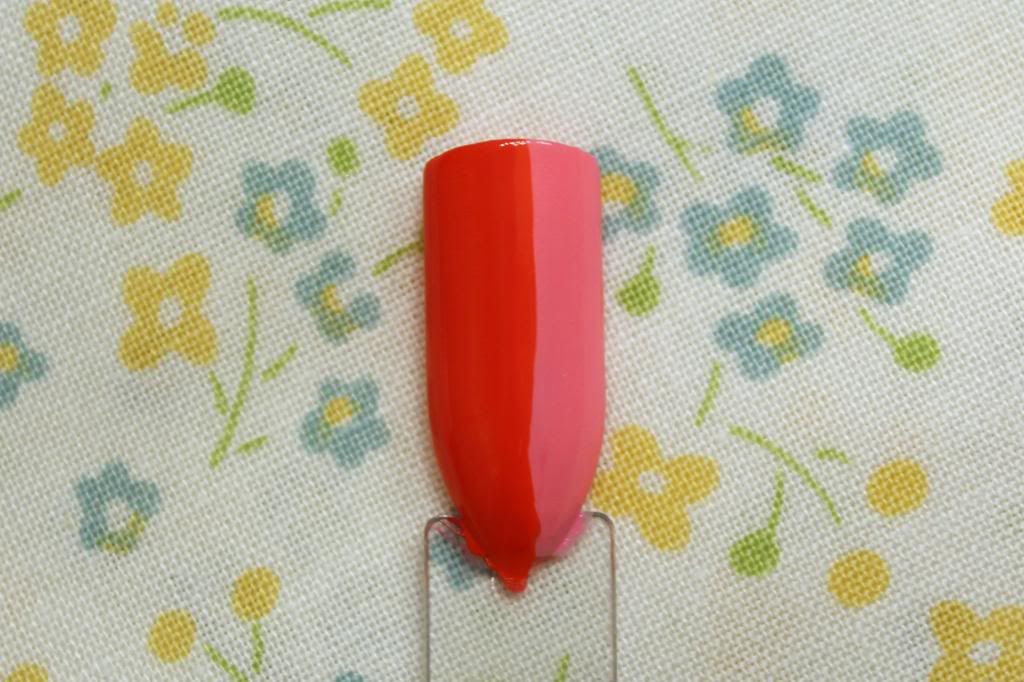 Two Toned
I recently saw a picture of nails that looked like this and I wanted to try it out. It was really difficult to get the line straight (as you can see) but I loved the two colors together. I first painted 2 coats of Boom Boom Room on the right side of the nail. Once it was dry, I took Come Here! and painted 2 coats on the left side, dragging the brush slightly over the center line to attempt a straighter line.
Are you painting your nails for the holiday? Which design is your favorite?