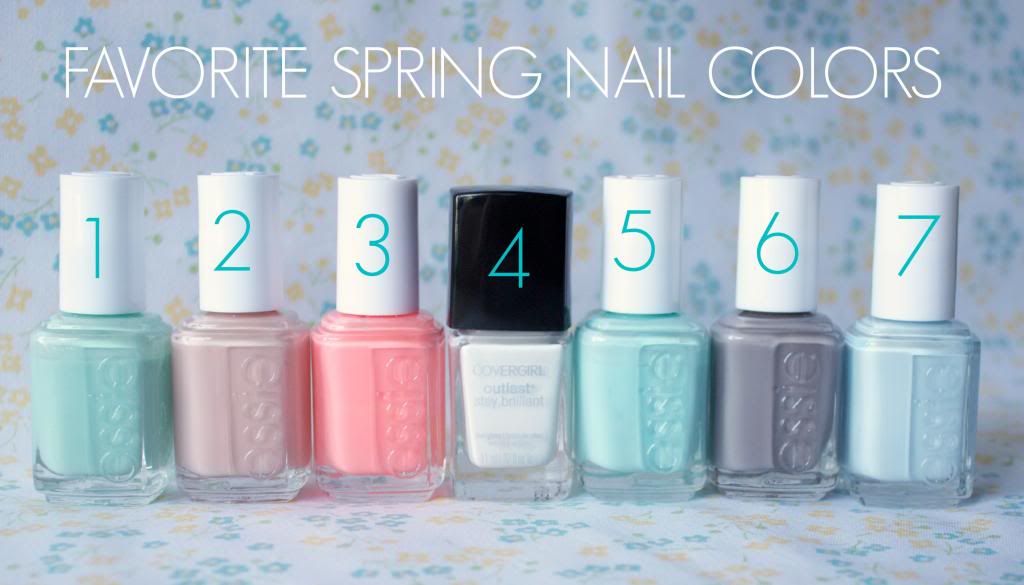 Okay, I swear I like other nail polish brands! Essie just BRINGS IT with their Spring/Pastel colors and I can't pass them up! I'm a little obsessed with doing my nails lately which is why I keep posting about nail polish. I love to put on music and sing along while painting my nails, it makes me happy! Clipping and filing my nails does not make me happy though, I wish they would just be ready to paint at all times. Ugh. I just want to get to the fun part, ya know?
Today I thought I'd share my top Spring nail color choices (aka the colors I have been rotating through nonstop recently).
1.
Essie Fashion Playground:
I talked about this color in
this post
and it's still in heavy rotation over here. It's my go-to Spring green!
2.
Essie Spin The Bottle:
This is my new go-to neutral shade. It's perfect for the times when you don't want a bright color but still want your nails to look polished. I've been wearing it A LOT lately as you can see
here
.
3.
Essie Haute As Hello:
I've just recently started wearing this color as my usual coral pink is in the form of
Tarte Deco
(FAVE!). Sadly, my Tarte Deco bottle bit the dust and so this color has taken it's place temporarily. I think my favorite thing about this polish is it's almost matte finish. It's definitely different and I love how bright it is! This color looks amazing with a tan!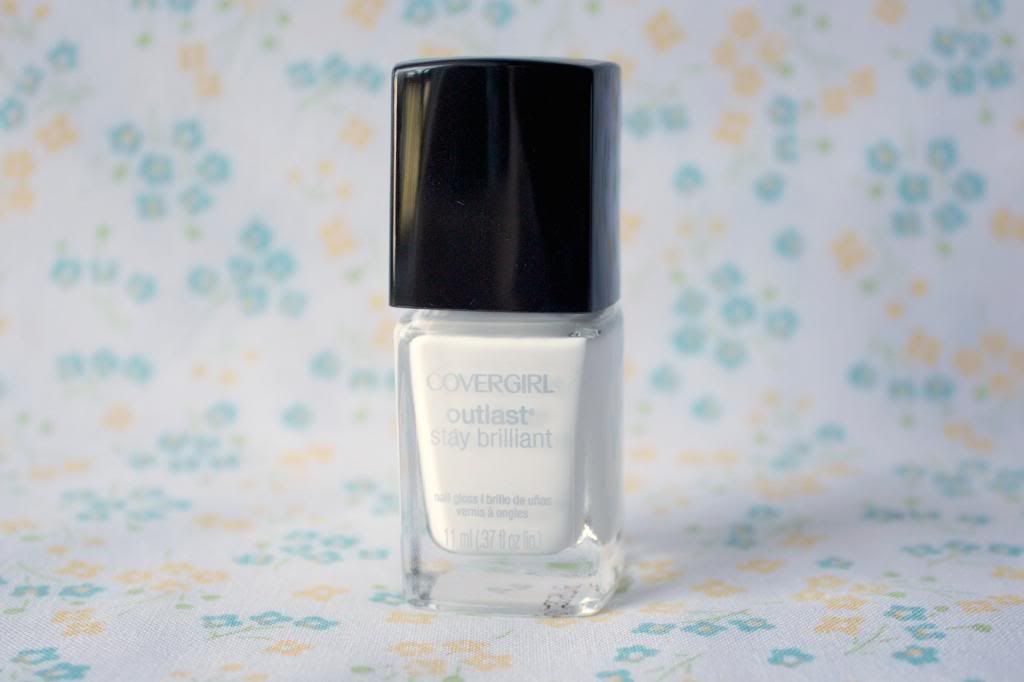 4.
Covergirl Outlast Stay Brilliant in Snow Storm:
I picked this color up recently after seeing multiple girls wearing white nail polish. It looks SO pretty! I love the simple, clean look of it so I decided that I would try it as well. I love this white as it only takes 2 coats to make it completely opaque.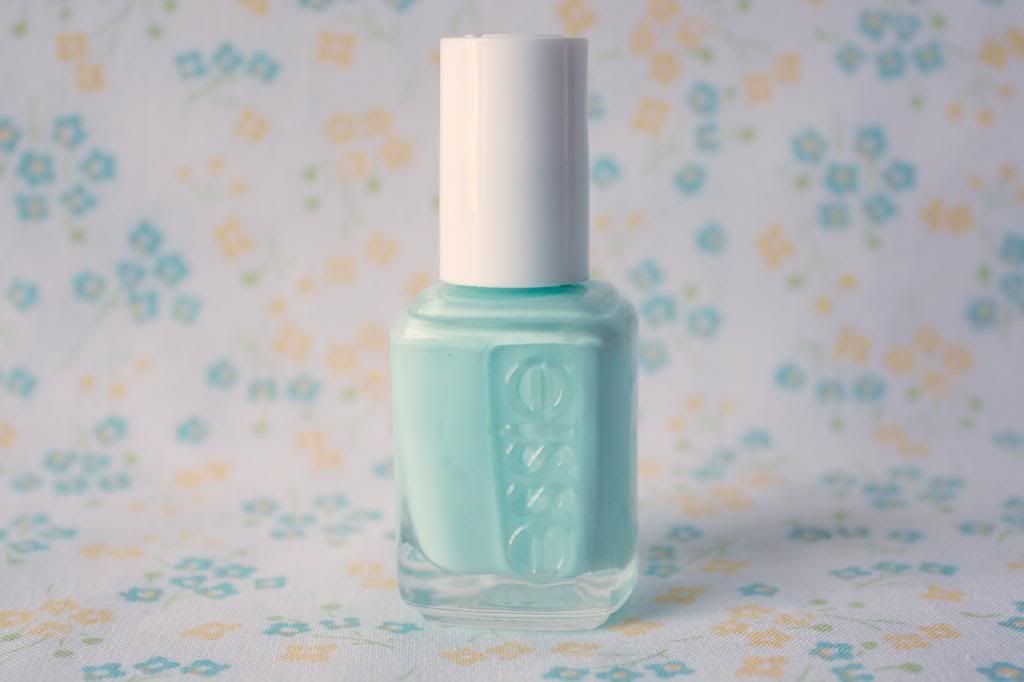 5.
Essie Mint Candy Apple:
This color has been a favorite for a few years now. This polish is more of a blue shade (although marketed as green? Yeah, I don't get it either!) and it is beautiful. I compared this color to Fashion Playground in
this post
if you are interested.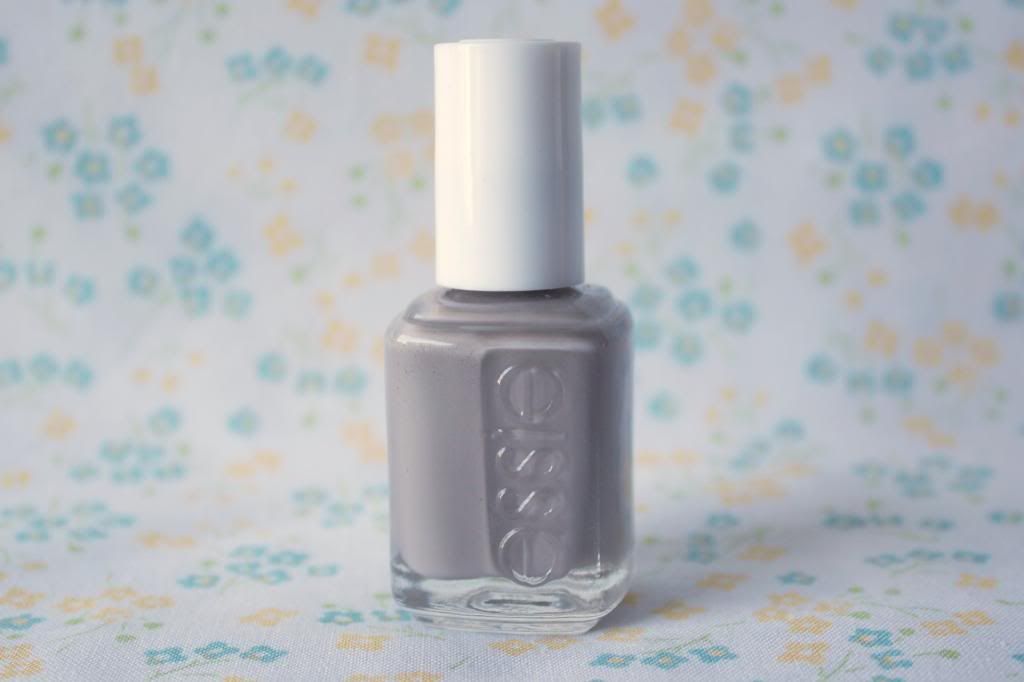 6.
Essie Chinchilly:
This color actually works during pretty much any season. This polish is a gray shade that is light enough to wear during the Spring and dark enough to look great during Fall/Winter as well. My bottle is emptying fast and I'll probably have to replace it this Fall.
7.
Essie Borrowed & Blue:
My nails are actually painted this color as I'm typing this post. It's chipping so it will be replaced by tomorrow but I got lots of compliments while I was wearing it. My Aunt said she had "never seen polish that color before" and so I'm taking that as a compliment as well! :)
ANNNNND...Here are the swatches so you can see what the color looks like out of the bottle (in same order as above).